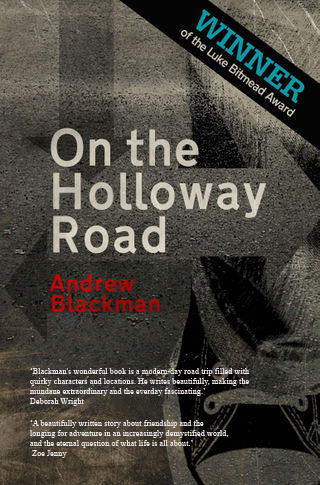 On the Holloway Road just picked up another excellent review in the book blogging world, this time from Vishy. I haven't been thinking about the book very much recently – I'm now two books ahead, working on my third novel! So it's great to have been reminded of On the Holloway Road recently, first by Nivedita Barve's review last week and now by Vishy's.
I like Vishy's review a lot, especially the way he describes the different layers in the novel:
At one level it is a 'road-novel' and describes the adventures of Jack and Neil during their trip from London to the Outer Hebrides. At another level it is a meditation on life and its eccentricities and on the tussle between freedom and the desire to conform. It is also a commentary on modern times when everything is planned and regimented and spontaneity is absent most of the time.
Those are just the themes I was trying to explore, so it's wonderful when a reader really gets what I'm trying to do. And, of course, the conclusion made me very happy indeed

The first three pages of the last chapter touched my heart deeply and are some of the most beautiful that I have read. Andrew Blackman's writing is beautiful and my highlighting pen didn't stop working …. 'On the Holloway Road' is one of my favourite reads of the year and probably one of my favourite books of all time
[box type="info"]Click here to find out what other people are saying about On the Holloway Road.[/box]