As well as The Chinese Garden of Serenity, Vishy also sent me What Sport Tells Us About Life. Again, it was a thoughtful gift. Although I don't tend to write about sport on here, I've always enjoyed watching cricket, and Vishy ...

My friend Vishy gave me A Chinese Garden of Serenity for Christmas. It was such a nice surprise to open the package from India and see this book, because it showed so much thought. Vishy had seen my posts on the ...

The phrase "halcyon days" has always meant nothing more to me than general nostalgia. Since moving to Crete, and more particularly since spending winter here, I've learned its original, much more specific meaning. Winters here are very mild compared to ...

Look what my landlord brought home this morning… And then I saw this…

What a difference a title makes, or even a subtitle. The version I read, the US edition which I received as a review copy, had the subtitle "A Rogue Sociologist Lost and Found in New York's Underground Economy." This irritated me throughout the book, because I kept expecting Sudhir Venkatesh to "go rogue", and he […]

If you've ever wondered just how far government agencies will go to keep us safe from ideas that they find dangerous, this account of the US government's sustained attack on the singer Paul Robeson will make fascinating reading. Robeson never participated in or advocated violence or crime, and yet he was placed under continuous surveillance […]

I'm always a bit suspicious of those "Best books of 2013″ articles. I read lots of them anyway, and carefully note down all the recommendations, but still I can't help wondering how people can pronounce judgement when they can't have read more than a tiny fraction of the thousands of books on offer. So these […]

Personally, I like reading traditional, app-free books. I like to immerse myself in a story, taking a break from all the pictures and links and interactivity. But I also recognise that things are changing, and that people have different reading styles. The digital world offers so many new possibilities, from 'enhanced' ebooks to interactive apps. […]

OK, how good is this opening paragraph? It does what every good opening paragraph should do, which is to get you interested and to introduce something central to the novel. It beautifully sets up the relationship between Bobby and his father, an unhappy, antagonistic relationship which we come to understand more deeply as the novel […]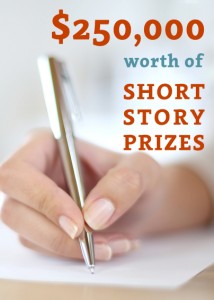 Enter your email to receive this FREE eBook, plus regular updates and special news I share only with my subscribers.